World markets are going through an unprecedented crisis right now at a rate that most leading economists cannot even understand. There are record numbers of people facing home foreclosure because of loosing their jobs.
Most Americans are a few paychecks away from loosing their homes. Renters are not faring any better either as economic uncertainty threatens their jobs as well.
What if one finds themselves in a crisis that they never imagined would happen to them? What if you lost your house through foreclosure or were evicted because of not being able to pay your rent?
There are some strategies that you can employ in desperation to get on your feet again in a few months.
This basically comes down to two things: a) getting and keeping a source of income and at the same time, b) being able to save enough cash to be able to get a place of your own again. The best way to save cash is to avoid paying rent for as long as possible.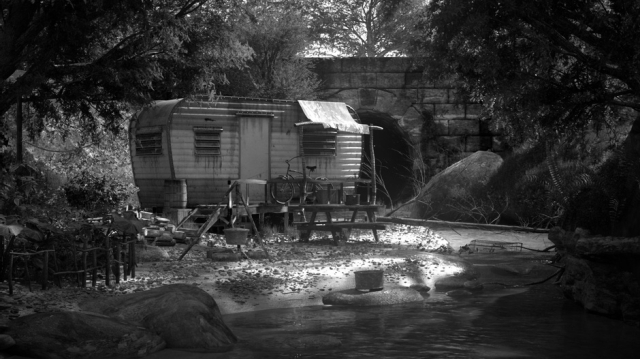 There are basic steps to get out of a personal crisis, and live rent free and pay as little in living expenses as possible while you stockpile cash away. There are some opportunities like taking in boarders or moving in with parents or relatives could enable you to live rent-free, but these might not be options for lots of people, and they do take away your freedom to a degree.
If you have children, finding relatives for them is the best thing to do in the meantime, however.
How to Live With Paying Little or No Rent
Get a job ASAP doing anything. The first thing you should do if you do not have a job is to get some money rolling in as fast as possible by taking anything available. This can be casual day labour or anything along that line. Chances are, you have worked at many different things over the course of your life, so prepare different targeted resumes and apply yourself in as many directions as possible. Cash rolling in while living rent free for as long as possible is the goal. After which you can rent a room or apartment, or consider starting a new life after living rent free.
Consider couch surfing. Many, many people who live rent free are into this culture of "nomadic urbanism". Couch surfing entails essentially house-sitting for homeowners while they are away. There are whole websites that discuss couch surfing in detail with all its merits and perils. This is a great option while you get back on your feet again.
Live Rent Free In A Foreclosed Home. Ok, so they foreclosed your home or evicted you, there is nothing stopping you from staying a few days/weeks here and there in other foreclosed homes, or commercial properties. In many states, once you are living there, the authorities have to go through legal eviction procedures to get you out, and this could take months. There are also numerous daily listings of free foreclosure listings properties available for you to take advantage of. Living rent free in a foreclosed property might be the best revenge, next to living well! Incidentally, the photo of the bedroom at the top of this article is of a friend of mine who is living rent free in a foreclosed property right now.
Squat in Abandoned Buildings. There are lots of ways of going about living in an abandoned building. Perhaps this could even be the safest way to live for a while, provided you do your homework and find a good spot. Warehouses, factories, hospitals, stores that have been abandoned make the best places. Find a spot where you have at least three quick escape routes and are in a position to hear anyone coming or pulling into the driveway. If possible, lock the room wherein you live and leave during the daytime. A lantern and flashlights are vital, in case there is no power. There is a great online book that details how to squat in an abandoned building in great detail, plus lots more similar information online on how to squat in a foreclosed house.
Live in Your Car. One has a huge advantage of having a car, or better yet, a mini van. Provided it is not the depth of winter, you could live in your car, rent free, of course!
Also, Eat as Cheaply As Possible. Besides not paying rent, there are many things that you can do to save money by eating as frugally as possible for the time being. Canned meat, tuna, mackerel, sardines, etc are a great source of protein. If you got a loaf of bread a day, along with some apples, bananas, peanut butter, tuna, canned meat/stew/chili, instant oatmeal, tea/instant coffee and a water bottle you could save a pile of cash on take-away meals too. Get free condiments from fast food places -- things like honey, creamery butter, sugar, etc, plus napkins will help as well.